NOTES FROM
A FELLOW TRAVELLER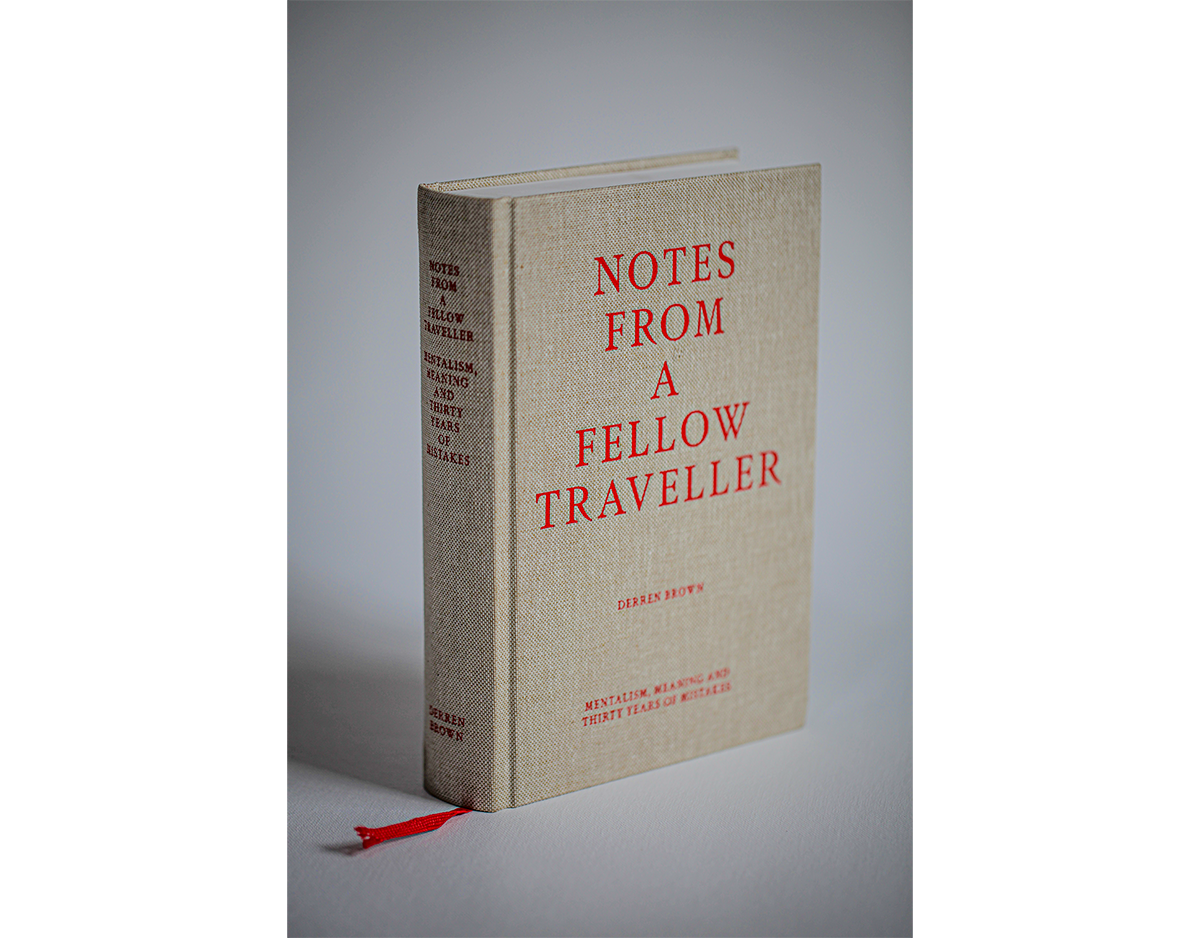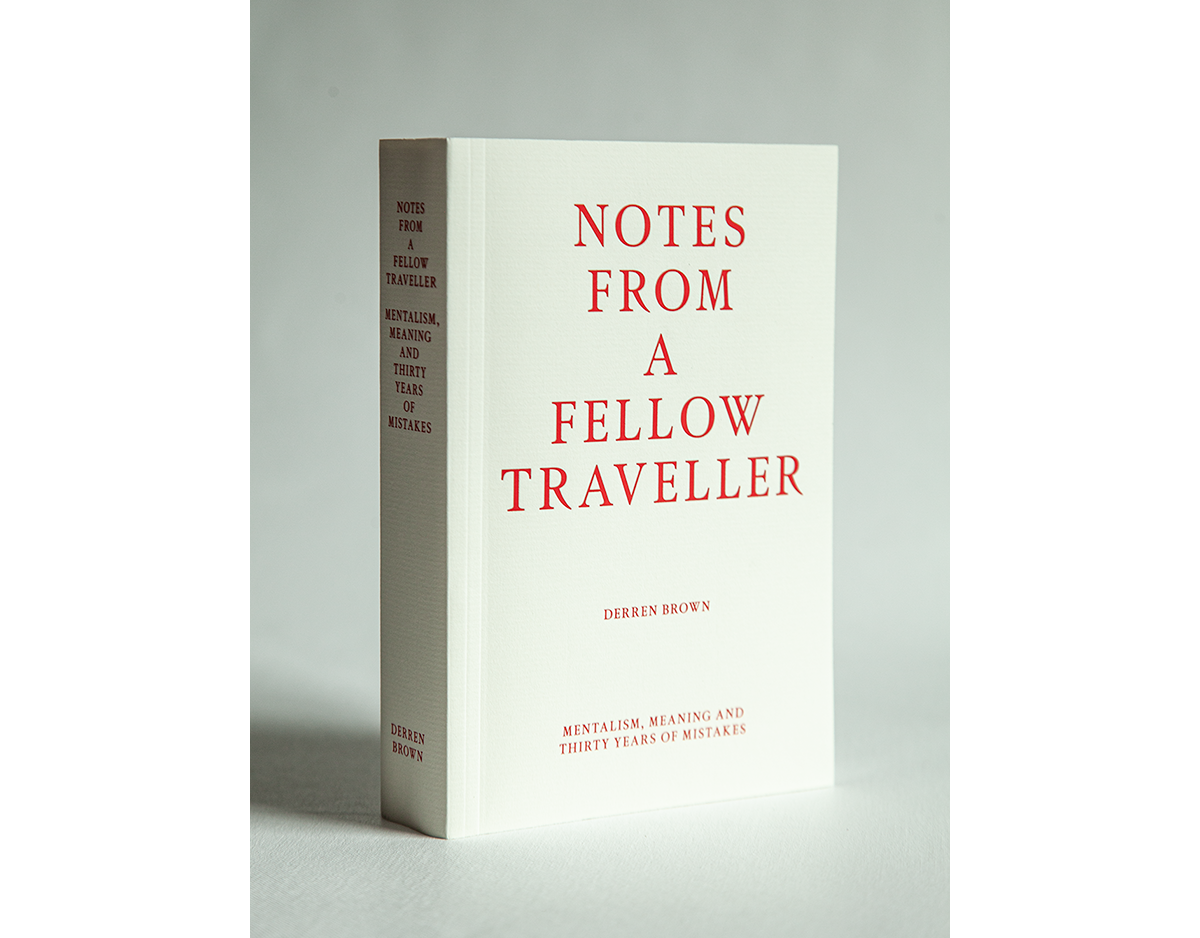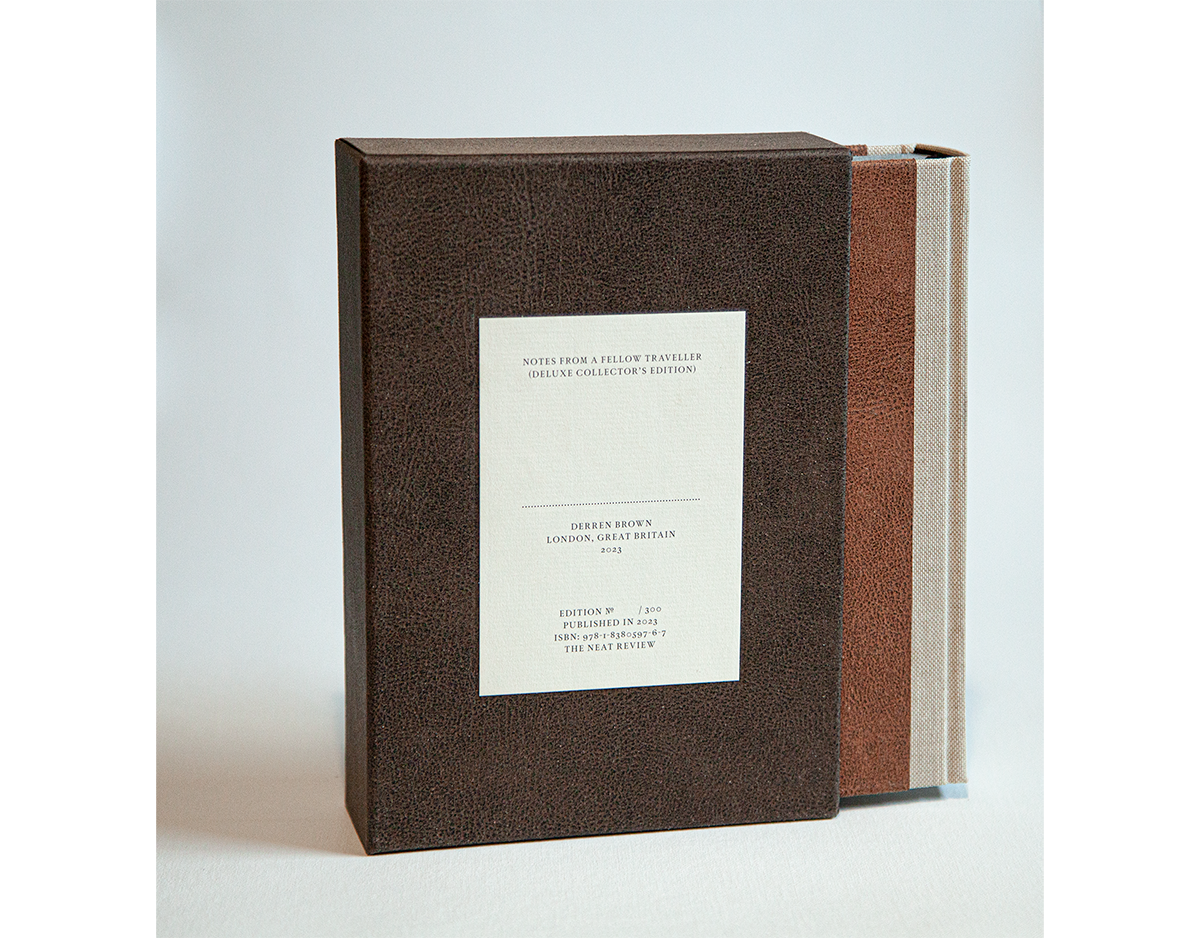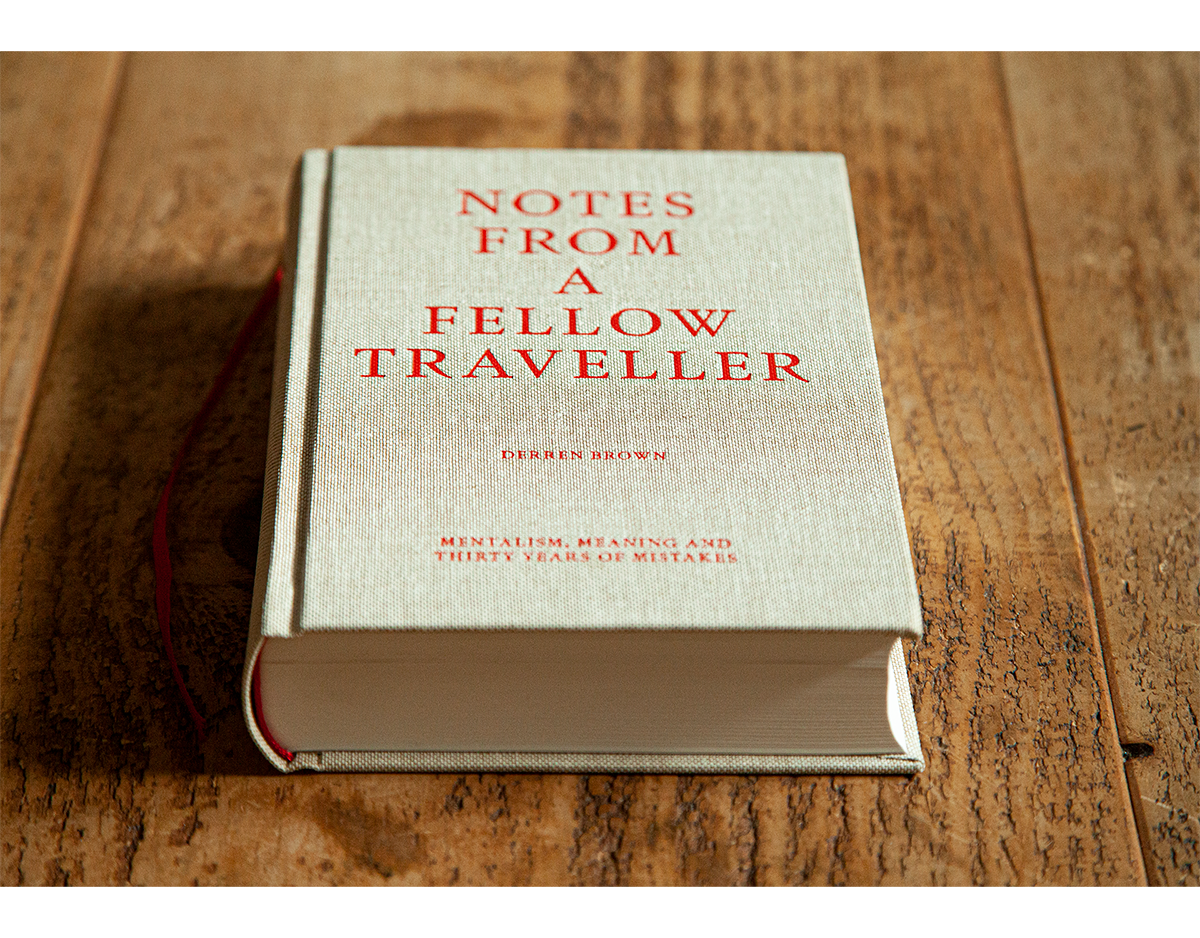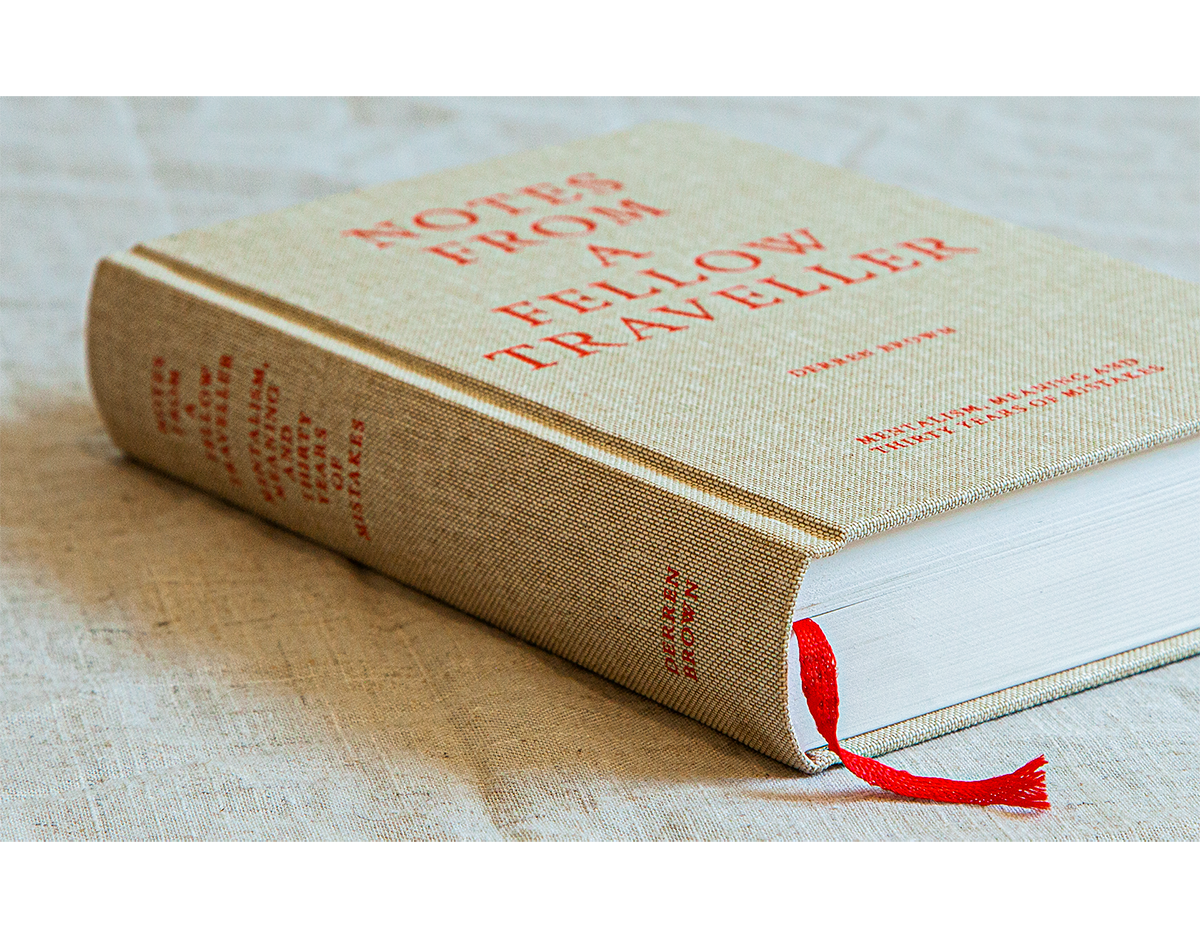 "It's wonderful. For those prepared to invest the time, it's one of the most important books ever written on magic, THE MOST insightful and important book ever written on the performance of magic, and one of the best books I have ever read about ANY KIND of performance. I found it, sometimes unbearably, moving and honest and am thrilled and honoured to have played a small part in it being able to be written."
~ Andrew O'Connor
---
This touring journal, written by one of the most successful West End performers alive, came into being while Derren performed his sell-out tour of Showman around the UK in 2022/3. It is written for magicians and mentalists looking to put on a show, and looks in detail at show-writing and performance, as well as questions of material, character, script, spectator handling and more.
Please note: if you're not a magician or mentalist, most of this book will make no sense to you. It does not set out Derren's methods and presumes a working knowledge of magic.
Please don't email asking when books will be back in stock. We will organise another printing and Derren will announce on social media as soon as we have a timescale. Apologies but due to the current demand, we will not be able to answer emails asking this question. Thank you for understanding.
---
Paperback:
• 520 pages, section sewn, flush cut softcover with debossed red type.
Hardback:
• Linen cloth covered hardback with debossed red foil block type
• Section sewn with a curved spine & red bookmark ribbon.
Deluxe Edition (ltd. edition of 300) ~ SOLD OUT
• Leather-wrapped hardback with linen spine and corners
• Section sewn with curved spine & black bookmark ribbon.
• Silver foil block type with gilded page edges
• Signed & numbered bookplate recessed into a Leather slipcase.
---
"This may be the most important book about performing magic ever written. I cannot think of another book where a star and veteran performer has so openly explained the deepest secrets of how they have created and developed their material. It's essential and amazing."
~ Andy Nyman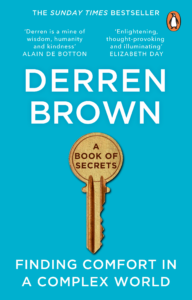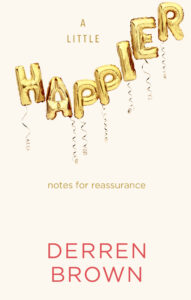 Meet the people
WITH LOVE
Confessions of a
CONJUROR