Derren began his UK television career in December 2000 with a series of specials called Mind Control. In the UK his name is now pretty much synonymous with the art of psychological manipulation. Amongst a varied and notorious TV career, Derren has played Russian Roulette live, convinced middle-managers to commit armed robbery, led the nation in a séance, stuck viewers at home to their sofas, successfully predicted the National Lottery, motivated a shy man to land a packed passenger plane at 30,000 feet, hypnotised a man to assassinate Stephen Fry, and created a zombie apocalypse for an unsuspecting participant after seemingly ending the world. He has also written several best-selling books and – a first in the history of magic – has toured with eight sell-out one-man stage shows. The shows have garnered a record-breaking five Olivier Award nominations for Best Entertainment, and won twice. This means Derren has had the largest number of nominations and wins for one-person shows in the history of the Awards.
His 2017 US debut show SECRET won the New York Drama Desk Award for Unique Theatrical Experience and returned for a sell-out run on Broadway in 2019.
He does not have magical powers or psychic ability, and neither does he ever use stooges or plants to achieve his work. The unwitting participants on his TV projects are entirely genuine (and entirely unwitting).
At home, Derren is a quiet 52-year old who paints, collects taxidermy, and keeps two (real) dogs and a parrot. He dislikes mushrooms and blue cheese, can't drive, and wishes he could play the piano.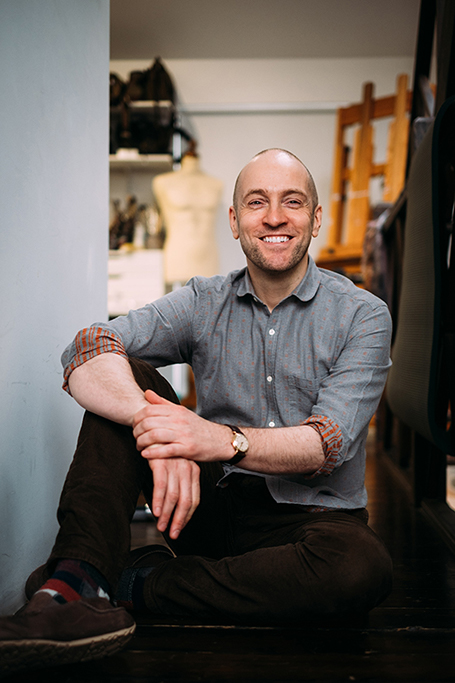 When he gets the chance, Derren paints portraits and occasionally exhibits. 'Portraits' (a book of his caricatures) was published by Channel 4 Books in 2009. A selection of original pieces and limited edition prints are available to purchase here on the site
A thread through Derren's career has involved debunking charlatans, often by replicating their seeming miracles without recourse to special abilities. The clip here shows Richard Dawkins interviewing Derren for the renowned evolutionary biologist's two-part documentary The Enemies of Reason, which sought to expose subjects such as mediumship, acupuncture and psychokinesis.
Derren is an atheist and a sceptic of supernatural claims, but holds that too often disbelief can 'narrow into a rigid and negative approach which can fail to get its message across. It can also disregard our vital search for meaning, which repeatedly trumps our need for truth'.
Derren developed his skills in hypnosis and magic whilst studying Law and German at Bristol University. After graduating, he lived there for ten years in a small flat with a parrot and an overstuffed library, developing his skills. He liked to wear a cloak and, with the luxury of hindsight, suspects he was a bit of a dick.